In this post we have discussed about SAP RFC maintenance.


RFC connection is maintained using tcode SM59. Following screen comes when SM59 tcode is executed.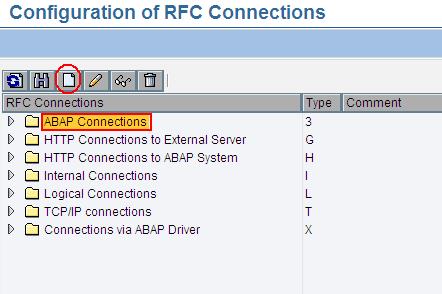 There are various type of RFC Connections – Type 3, G, H, I, L, T, X.


ABAP Connections Type 3 is used for RFC connections for ABAP Systems. We will discuss about ABAP Connections Type 3 RFC. To create a new ABAP Connections Type 3 RFC, select ABAP Connections and click on create button as shown in the figure above.
We get the following screen: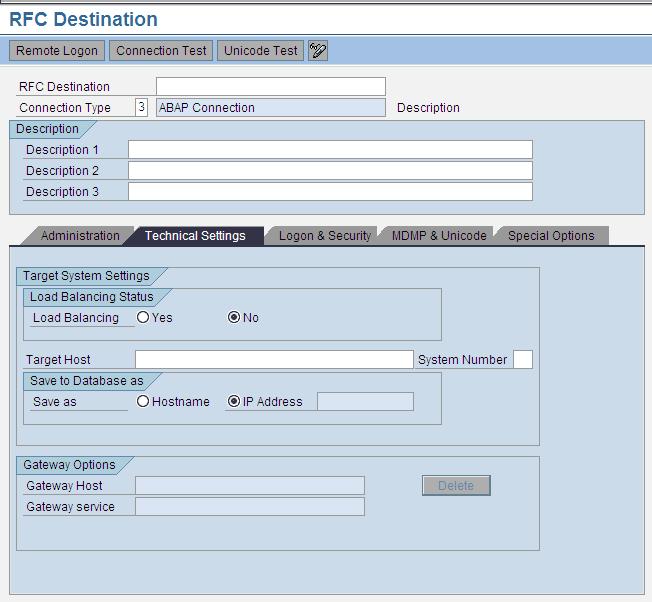 In the above figure, we see the field "RFC Destination". Here we provide the RFC Destination name. The usual naming convention for RFC Destination is <SID>CLNT<Client No>. So if the Destination System Id is PRD and client No is 100, then RFC Destination will be PRDCLNT100.
This RFC Destination detail is maintained in table RFCDES. 


In the Description field, we maintain the RFC Description details.


In the Target Host we maintain Hostname or IP Address of the Destination and in the System No we maintain System No of the Destination System.
Based on the requirement, we select either Trusted or Untrusted system in the "Logon & Security" tab of SM59 screen. We have discussed in more details on this in our next post on SAP RFC maintenance.